His films include Platoon, Wall Street, Young Guns, The Rookie, The Three Musketeers, and The Arrival. However, nothing could have prepared us for the moment that Charlie Sheen, the famous actor, used the term Tiger Blood and had an entire generation on their head. Now, General Admission has released a strain of cannabis that reflects Mr. Sheen's sentiments. The Stok'd cannabis store near you offers some noteworthy products in addition to what our talented budtender, Carly has to say about the strain aptly named Tiger Blood.
Carly, Stok'd Weed Dispensary Budtender, Reviews Tiger Blood – sorta!
This isn't going to be a full review, because honestly I just finished this amazing infused preroll and I'm not really in a space where words are coming easily to me.
I just have to say that this is by far the best-tasting preroll I have EVER had. It was so sweet, like juicy fruit gum. It burned well too.
Just go buy the General Admission Taster Pack and see for yourself!
Other cannabis products for you to try
Since that review was short and sweet, we're also featuring a few other products in this blog post. The infused pre-rolls that General Admission has been putting out are a real game-changer for any experience cannabis smoker. They are smooth and pack a solid punch. Stok'd is the closest cannabis store to me, and they always have the best fresh weed strains available.
Peach Ringz Distillate Infused Pre-Roll
The General Admission Peach Ringz Distillate Infused pre-rolls give you a sticky sweet and sour hit like no other. An exceptionally smooth and potent strain, this strain features floral notes that compliment its sugary profile. A great addition to the list from this cannabis store.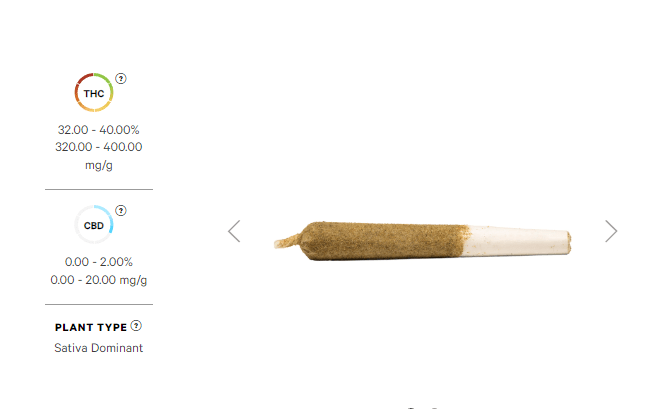 Tropic GSC Infused Pre-Roll
With notes of clementine and sour pith from its Tangie roots mixed with the dank, cake-batter smooth finish of GSC, the Tropic GSC Terpene-Infused pre-roll takes the single-source flower inside to new heights. The most delicious tropical cake roll ever frosted. Try this product and others from the weed store near you.
Apple Mac by QWEST
Apple Mac by QWEST is another product that deserves its place on this list. There is a wonderful smoothness to this strain that will make your lungs sing with pleasure. A hike through the park or even a walk around the block is a great way to enjoy this strain.
With a deep appreciation for the plant and its process, Qwest produces a solid product. Despite the most familiar cultivars, there is always room to go beyond the ordinary, and they are here to support growers on their journey with each harvest. You get the apple zest, sweet flesh, and juicy elements of MAC with Trophy Wife's potent, excellent, and citrus-rich diesel. Though it isn't pie-worthy and doesn't grow in orchards, Apple Mac is worth the trip!
Visit a Stok'd cannabis store in Scarborough or Niagara Falls
You can find these products and others at a Stok'd cannabis dispensary near you. There are always the latest and greatest products in stock at the Dispensary near me that will further enhance your cannabis experience. Stok'd VIP memberships let you collect points and earn great swag, discounts, and weed deals. Sign-up for yours today!