Black Cherry Punch strain review. Stok'd Cannabis, we couldn't be more proud of the variety of cannabis we offer. We have a curated weed menu that is available for sale in our stores and to buy online. The professional budtenders at Stok'd have compiled their thoughts on this week's strain review, 232 Series Black Cherry Punch by Kolab Project. This weed dispensary review is written by our talented budtender, Abby.
232 Series Black Cherry Punch Terp Sticks – Kolab Project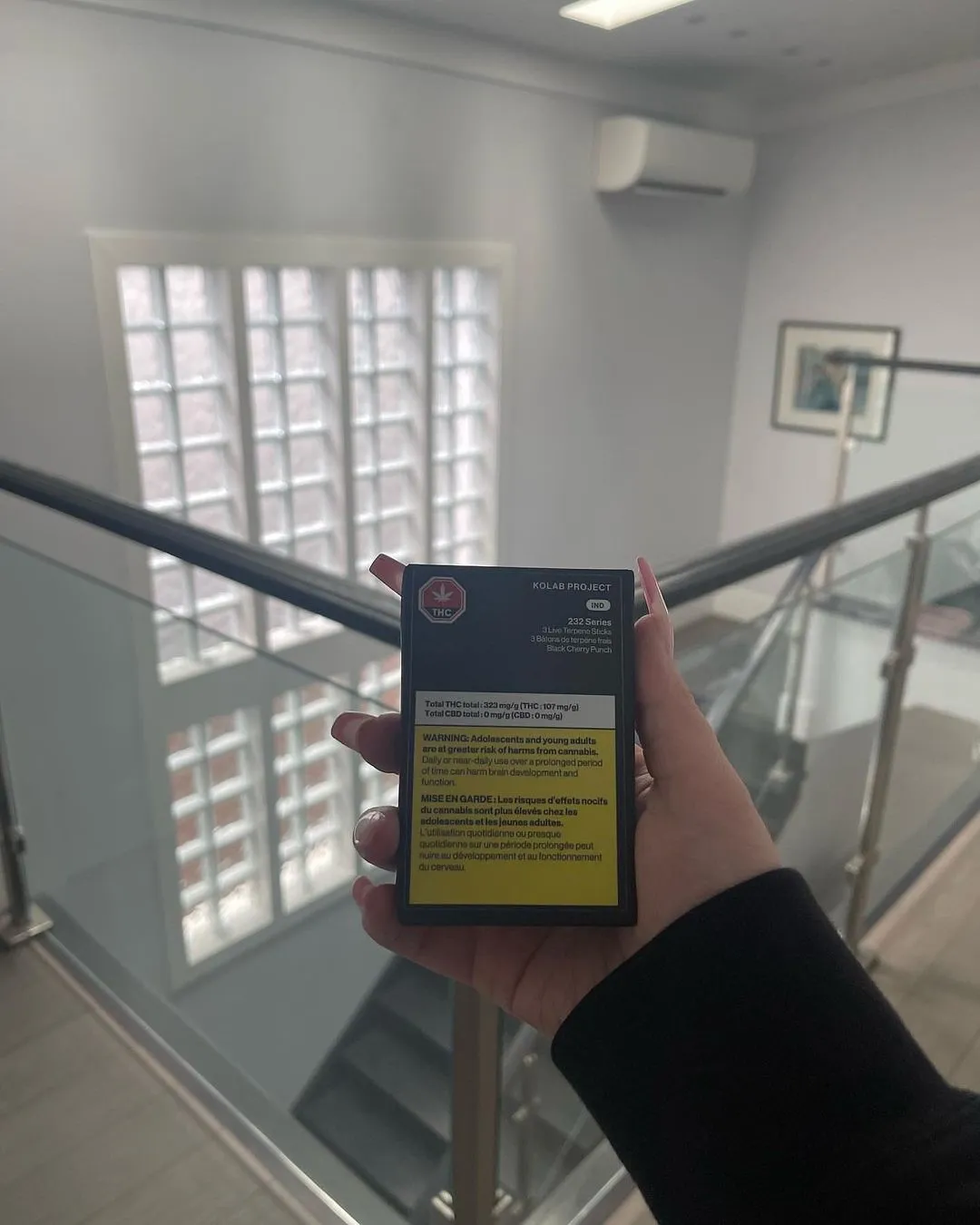 Literally my favourite prerolls…. Both offerings from the 232 Terp Stick series are absolutely killer. Retailing on the OCS for $24.95. Per pre-roll it breaks down to $8.30 each. The first ones I tried were the Sunday Driver, which on average, does sit a little bit lower in THC than the Black Cherry Punch.
I've been smoking the Black Cherry Punch option for probably about a month now and I've only been let down a few times due to uneven burning. (Maybe 3 times at max). Opening the pack you are greeted with a perfectly sized humidity pack which helps to keep the pre-rolls fresh and moist.
I've found keeping them in the original pack, with the humidity pack, kept them in the best condition to smoke. They are a little small, but I can promise you they pack a PUNCH. Slow burn throughout with a few minor hiccups (like mentioned before) and produced a beautiful oil ring around the edge of the paper.
The taste throughout is extremely gassy with minor berry flavours peeking through. These aren't your typical black cherry punch, as found these to taste gassier on both the inhale and exhale.
Usually, I find the black cherry punch to have a sweet yet dairy taste to them, almost like cherry yogurt, which I did not notice in these. From the beginning (opening the pack) to the end (burning them) these little pre-rolls are fantastic.
I definitely recommend trying these if you have not. They are perfect for an evening smoke, especially if you are looking for a heavy-hitting punch.
Pkg date: April 15 2022
Thc: 32.3
Visit our blog to learn more about this strain or others like it. In addition, you can find a number of other interesting articles. We have everything from dispensary reviews to articles explaining how Chill is different from Thrill. Read more about the Chill to Thrill wall, specials and discounts, or take a tour of our Niagara Falls store virtually! Take a look through our online menu and visit us to buy your favourite cannabis strain from Stok'd Cannabis.