Welcome to Stok'd, Niagara Falls newest cannabis store.
We are pleased to welcome you to our third cannabis retail store, located in Niagara Falls, Ontario. we're open daily, 9:00 am to 10:00 pm and you can call us at (289) 296-6629 if you have any questions.
We look forward to serving you! View the interactive tour below to get a sense of the incredible experience in store for you when you visit us in person!
We're happy you're here.
We're excited to help you along on your journey with cannabis. Our Niagara store is located at:
We offer 10% off in-store on regular priced items to customers in the following groups with valid ID:
Every Monday is Seniors' and Veteran's Day!
Every Tuesday is 19+ Students Day!
Every Wednesday in First Responders Day!
*In-store only and cannot be combined with any other offer.
Out budtenders are available to help you find the right product for you, so don't hesitate to ask!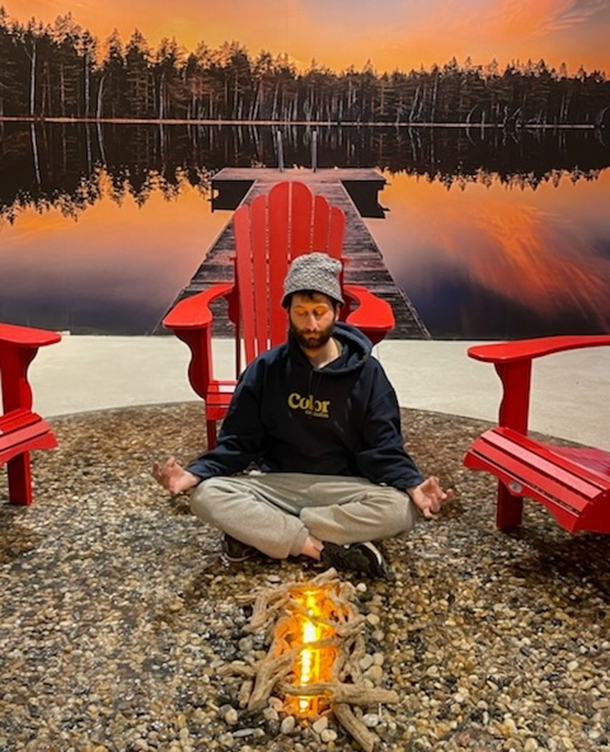 What to expect when you visit.
When you visit Stok'd on Stanley, you'll be met with our friendly staff in our Canadiana themes welcoming space. We also have an amazing selection of products that you won't find just anywhere.
We take a lot of time to hear and learn our customers' likes and dislikes, requests and recommendations, and questions and concerns, and take all of that into account when we place our product orders. This makes our curated menu the best around! We also spend a great deal of time on education and product sampling, so our staff is knowledgeable and ready to help you're looking for. We also sell a fantastic selection of accessories and Stok'd branded merchandise, to round out both your cannabis experience, and your Niagara Falls getaway!
You can visit us at any time of day or night (Bogey the 7ft Beaver is in the foyer to snap a picture of, even outside our normal business hours), as long as there's no scheduled construction happening nearby (we have some big plans for the future!). Our store is located on a busy street with plenty of parking available if needed!
An enjoyable place to shop has never been more important than today, and here at Stok'd Cannabis, the customer always comes first.
Our staff will help find the right products for you!
If you don't know what you want, are overwhelmed by the choices, or haven't dabbled in a long time, that's okay! We have a lot of products to choose from, so don't worry if you don't know where to start. Our staff will help guide you toward the best cannabis product for your needs and price range. We are friendly, knowledgeable, and have tried just about everything in the store, so we can make sure that your shopping experience is comfortable—no matter what your budget is!
At our store, we have a wide selection of quality products for you to choose from. We have a wide selection of vapes, edibles and concentrates at varying price points for you to contemplate too! We also have a wide variety of strains for you to choose from too. And if we don't have what you're specifically looking for, ask us about it! We're sure to have something similar that will do the trick! We love talking about cannabis products and will do our best to find whatever it is that will help make your experience at our dispensary better than any other.
Visit the online store to shop for cannabis online in Niagara Falls.